BLOCKED DRAINS
Have you just had a streak of bad weather and noticed that your stormwater is backing up or flooding your outdoor areas?
Have you noticed your toilet backing up – or shower water not running away as efficiently as it used to?
Does your kitchen sink water take a long time to drain away after you have completed the dishes?
Are your grease/trade waste drains blocking?
Do you have a large commercial property with stormwater or sewer overflowing?
The Right Technology
At Priority Plumbing we have the technology to locate, clear and permanently solve your problems. We operate leading edge Hydrojet equipment along with the traditional mechanical drain machines.
All our equipment is designed to have the ability to clear any blockage in any scenario from 40mm drains to 400mm drains this includes:
Sewer
Stormwater
Trade waste
Rising mains
Grey water
Our equipment has the ability to clean and clear the following obstructions from the drains to ensure you pipework is free flowing:
Tree roots
Grease/fats
Sludge
Rubble/building materials
Sand
Silt
Scale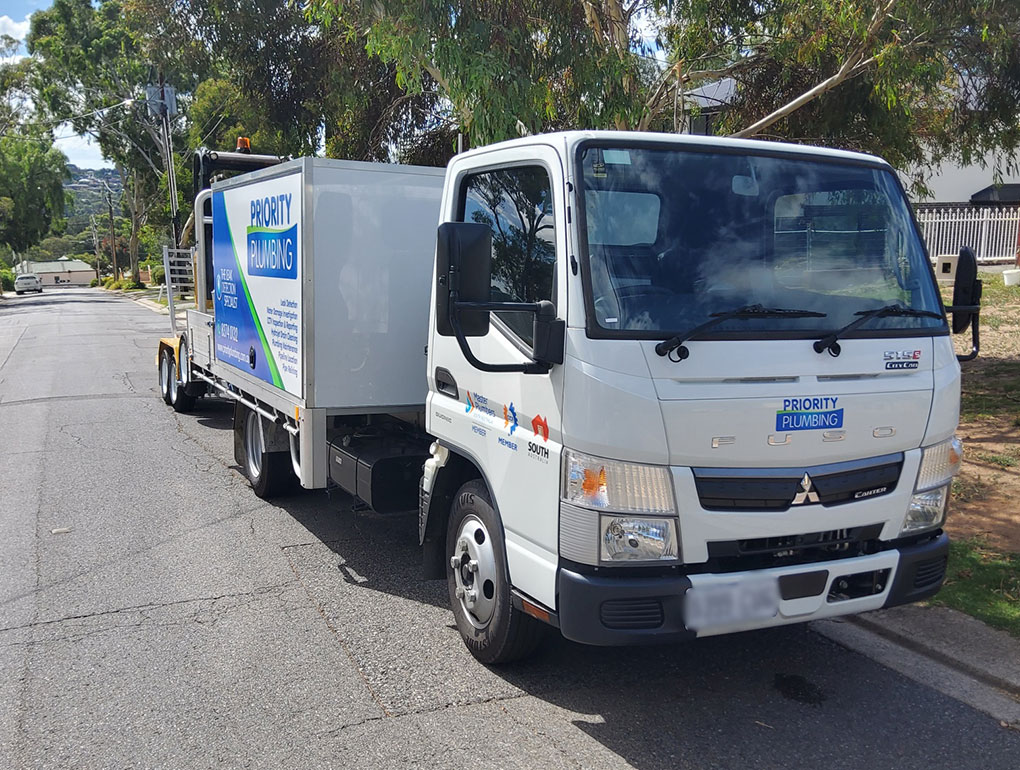 Here to Help…
Whether you're a domestic, commercial or industrial client, we can clear any issue you have.
If you continue having blockage issues or you would like a more permanent solution, we can CCTV inspect your drains. Find out more about our CCTV Services.
We also offer multiple repair options such as excavation and repair, or non-invasive drain relining/patching. Find out more about our Pipe Relining Services.