CIVIL LEAKS
Leakage from pipelines has the potential to cause significant environmental damage and economic losses. While pipelines are designed and constructed to maintain their integrity, it is difficult to avoid the occurrence of leakage in a pipeline system during its lifetime. Often accurate leak detection, enabling a quick response, is necessary to minimise damage.
Urgent Repairs
In civil and mining environments there is a higher sense of urgency, either due to the significant volume of water being lost or because there is significant risk to personnel and infrastructure. Identification, location and repair time is critical.
Priority Plumbing has been carrying out leak detection works for and with some of Australia's largest miners, local councils, and civil contracting companies for years. Leak detection on public networks and mining operations can be extremely complex and would not be possible without trained and competent teams.
We continually assist to locate leaks on all types of Pipework infrastructure such as:
Mains water supply
Non-potable water supplies
Pumped Rainwater systems
Rising mains
Gas Mains
Fire services
Process water
All effluent and waste water systems
All general underground pipework and infrastructure
We have located leaks in all these scenarios and each of these requires a different method of detection for successful location.
Once we have worked through the location process, you can undertake the repair works to the pipework or we can assist and undertake the repairs for you.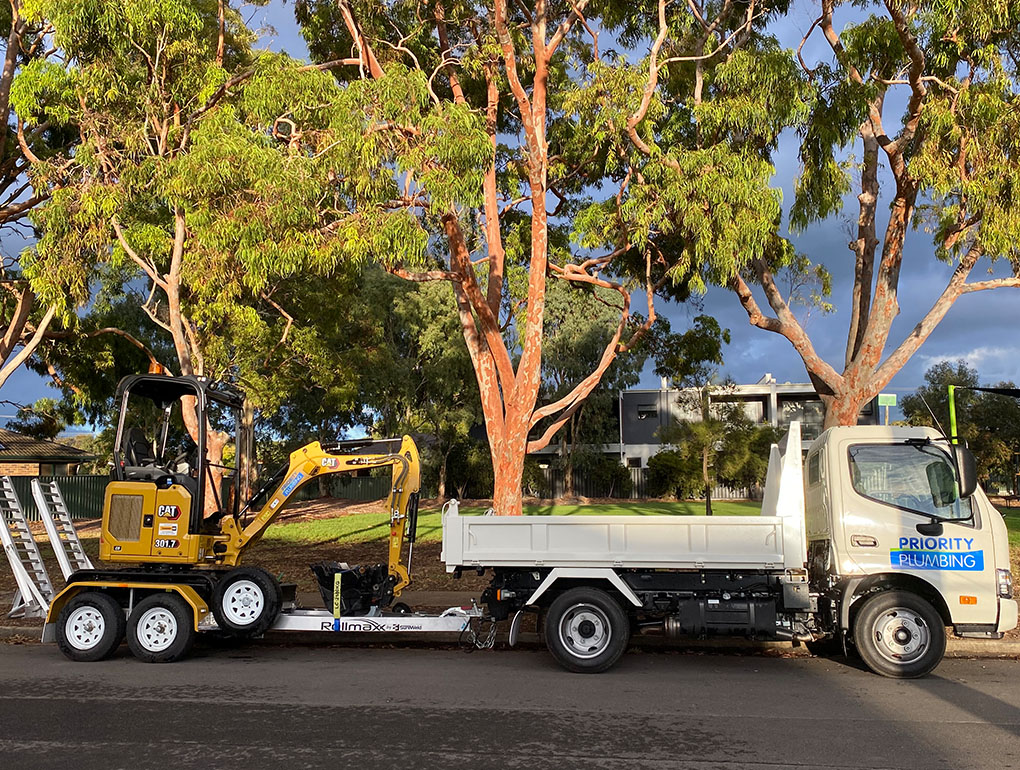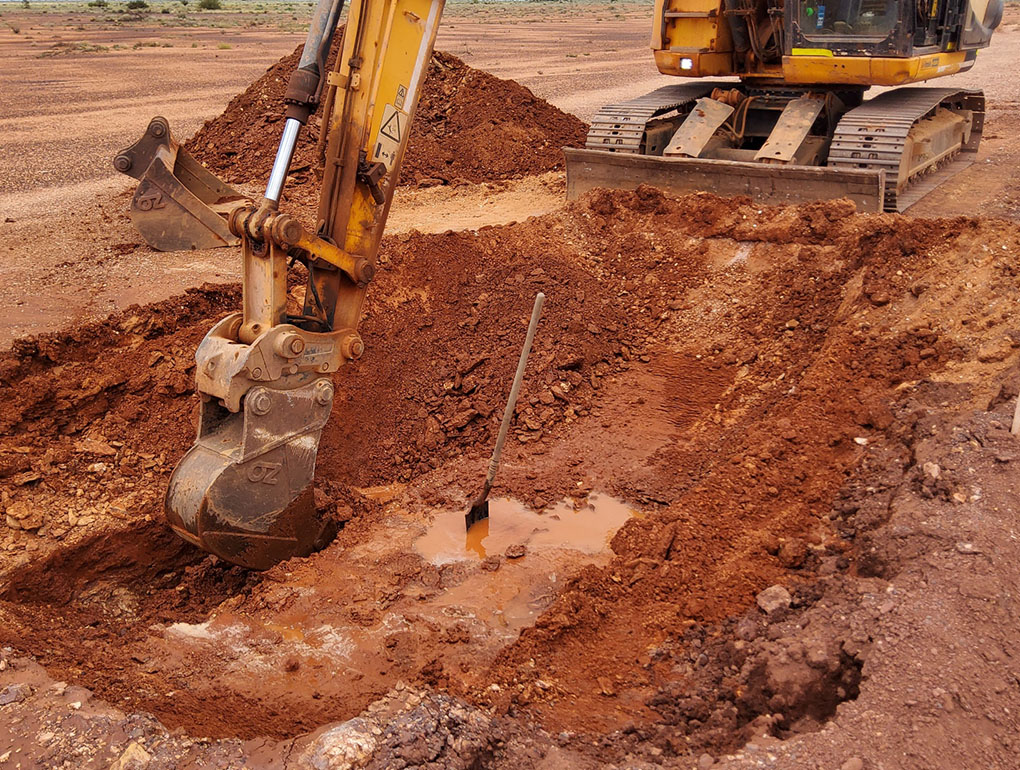 Civil Contractors
When installing and commissioning new Government pipework infrastructure, there is no tolerance for failure. We have continually assisted local civil contractors to find small, hard-to-detect leaks on new subdivisions and under main roadways to enable sign-off of the service. We have proven time-and-again that we provide a cost-effective method of location and detection of these leaks to enable the contractors complete and hand over their work.
We have had multiple contractors engage us after excavating and searching for a leak on a mains installation for over a week and then to come to us and we locate the leak for repairs on the same day. These contractors now contact us when there is any leak on their infrastructure as they know we can attend, and they can have peace of mind that the issue will be resolved quickly and effectively.
Mining Contractors
We have extensive experience locating leaks on large pipework in remote regions. Locating leaks on mine sites can be challenging due to the following:
Infrastructure being in deep heavily compacted ground
Rocky ground where water can run freely into the water table
Leaks in sandy and permeable soils
Free running sand
Pipework installed over long distances
Processing plant noise
Ground vibration/noise
Major heavy vehicle traffic
Poor weather conditions where subsoil is saturated and there is ground flooding/water pooling (winter)
Leaks under concrete forecourts.
Potable water in remote areas is a critical resource. We understand all the complexities of locating and repairing these leaks, and have successfully located large leaks on water infrastructure on mine sites where the leaks have been so extensive and large that water supply has reached critical levels. Our customers have trusted us to work through their infrastructure on-site, and find, locate and repair the leaks all whilst maintaining critical supply to the site.
We have done this all in conjunction with the strict mine site compliance and worked in conjunction with local contractors to complete repairs.
Leak located on poly water service with no sign of moisture prior to locating leak
Leak located on poly water service with a temporary repair

Leak located on poly pipeline at mine site

Leak located in a sinkhole at Prominent Hill mine

Leak located on water main adjacent to roadway

Leak located on poly water main

Leak located on water service at School

Leak located on large pipeline

WE WORK WITH THE LIKES OF...