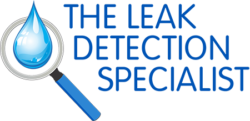 Leaking Water Pipes can be NON VISIBLE when behind walls or underground.
WE CAN DETECT IT
The equipment we use is the best available and has been developed to efficiently locate and report on hidden, damaging water leaks.
It's always a PRIORITY!
At Priority Plumbing we develop and utilise leading edge technologies to support our services and work practices. We learn from our experience and aim to consistently deliver the very best service and solutions for our clients.
We work with our industry partners, suppliers, regulators and competitors to continually raise the standards of workmanship and service within our industry.
We promise only what we can deliver and make only those commitments we intend to keep. We never knowingly mislead others nor do we participate in unethical or unacceptable business practices.
INSPECTIONS & REPORTS FOR INSURANCE CLAIMS